Hi Readers,
My name is Marcel from the Netherlands and I love running; skiing, and most of all entrepreneurship.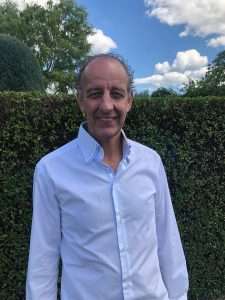 In the early 90's I started a Collection Agency and managed to build it successfully to one of the national market leaders. After 20 years, I was faced with the choice of either making major investments in the latest software technology or quitting. That was an extremely difficult choice.
The ratio between the high investments and the (too) low margins motivated me to finally say goodbye to my life's work after 20 years. I like new challenges, I love to create something. A nine-to-five job is absolutely nothing for me, it makes me very unhappy. So around 2011 I began my search for new business opportunities. I explored various markets, like Financials, Solar Energy, Currency trading, Commodities, etc., " You name it, I know it". But to be perfectly honest, I didn't find anything that suited me.
However, giving up is not in my vocabulary. I, therefore, continued my search relentlessly and was extremely motivated to find a new challenge that suited me. Something that would give me positive energy with a healthy effort and at the same time provides me with a sustainable income.
That being said, I came up with the idea of looking for opportunities in the online/internet marketing industry. I was aware that people were making thousands of dollars a month or even tens of thousands a month in this online industry. However, I also knew that most people don't earn a dime because they are completely on the wrong path. Therefore, it was quite a difficult path to find the right direction.
It took me years before I found the right sources that led me to success. I finally met the right partners that you can rely on. And I'm more than happy to share my journey with you here because I want to spare you the long hard way I had to go, it can be very discouraging!
One important thing I've learned is this, " To Share is To Multiply".
When I give YOU the tools that lead to success, it creates a positive interaction that will benefit each of us. Check it out HERE.
If you are a go-getter and are willing to put in your time with passion, then you are in the perfect place here.
"The Sky is the Limit", I dare you to promise.
If you have any questions simply contact me by commenting on any of my blog posts or send an email to marcel@marcelvandekerkhof.com
I am here to lead you to success!
Kind Regards,
Marcel van de Kerkhof
P.S.
Bookmark this page and check it regularly so you don't miss anything to keep following my journey!