Failure OR Success…or…Failure AND Success, That's the Question
Let's start with a brief explanation,
What does it mean "To Fail"? My answer is: To Fail is not to Succeed.
What does it mean "To Succeed"? Here is my answer: Success is the Absence of Failure.
Interesting, isn't it?
But wait a moment… you have to realize that Failure and Success NEED each other. Without each other, they have no existence.
Here I explain why:
– Firstly, Failure starts where success ends, and it defines the limits of Success.
– Secondly, Success often follows Failure, since it frequently occurs after other options have been tried and failed.
Actually, Failure is needed to Succeed, so don't let failure stop you, NEVER!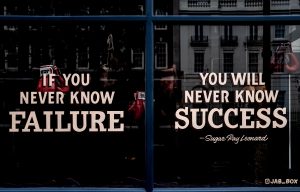 Related to success and failure is the "Reality of Fear". It simply means that you have a fear to do something. In other words, It looks like You're are not afraid to try it again but actually, you're afraid of getting hurt for the same (failure)reason.
I give you some more interesting "Reality of Fear" examples.
It clearly demonstrates what is trapped in your mind… is not always the reality…It is not what it seems to be… so to say.
"You're not Scared of the dark"… but…"You're scared of what's in it"
"You're not afraid of Heights"…but… "You're afraid of Falling"
"You're not afraid of People"…but…"You're afraid of Rejection"
"You're not afraid to Love"…but…"You're afraid of not being Love Back"
(Yes Indeed, your mind sometimes plays some tricks on you)
Read on because I'm going to tell you a very interesting story wherein I also show you a Hilarious Video. It's all about Success and Failure combined with the "Reality of Fear". 
Do you know Louis van Gaal?
Well, he is a World Famous Dutch Soccer trainer and has achieved great National and International successes.
In his career, he was the coach of Ajax(I assume you know this famous Dutch Club), FC Barcelona, AZ(a Dutch Club as well), Bayern Munich, and Manchester United. The 2014 World Cup was his first final tournament as National Coach, of the Dutch National Team.
As a club coach, he won National Awards in four different countries. He also had international success. With Ajax, he won the UEFA Cup, the UEFA Champions League, the UEFA Super Cup, and the World Cup for club teams. With FC Barcelona, he won the UEFA Super Cup.
He also has the Courage to think "Out of the Box", and yes,… without any Fear!

This man is not afraid at all of people because he is not afraid of rejection of these people.
That's what characterizes the man Louis van Gaal.
You're wondering how Louis van Gaal acts in practice? I give you 2 great examples.
Number 1:
At the World Cup in Brazil, coach Louis van Gaal changed goalkeepers at a most unusual time.
In the quarter-final match with Costa Rica, he brought Tim Krul onto the field in the overtime of the second half of the extension. It was like a thunderbolt from the blue, never seen before!
It was then 0-0 and a kicking series was very close. Jasper Cillessen, the goalkeeper who rarely stopped a penalty kick, Had to Go(Jasper was not amused at all)
Moments later, Krul turned away penalties from Bryan Ruiz and Michael Umana and the Dutch team reached the World Cup semi-finals! (Unfortunately, I could not find an applicable-to-download video)
Number 2:
There is no doubt about it, his English is Dramatic!
But still, he established himself Internationally as a Top Coach and Authority on Soccer.
How is that possible?
Well, one of the reasons is that he has absolutely NO fear of failing, in this case with his poor English.
He just explains what he wants to explain, also in English. If someone doesn't understand him, he simply calls on one of his soccer players or staff to explain on his behalf.
So Louis van Gaal is a perfect example of how to handle "The Reality of Fear". Why?  Well, his English is not his first language.
In fact, his English is dramatic and sometimes even Hilarious.
Watch the 1-minute hilarious video and you'll see exactly what I mean.
Did he fail? Of course! However, Louis van Gaal has the talent to turn Failure immediately into new Successes.
He does not take Failure with him, on the contrary, he applies his learning moments directly to his next steps in the process and once again achieves success. Over and Over again!
Reading my story, you will not be surprised that we all know the answer: "Failure AND Success" and NOT… "Failure OR Success because You Need to Fail to achieve Success. Failure is simply part of the process, just as Success is part of that same process.
In this context, you could say that if you approach failure in the right way, as described above, then success will take care of itself.
But Hey Marcel,…why are you telling us this as an Internet Marketer?
Well, what I have described above is applicable to all areas of life. Just as to my Profession as an Internet Marketer.
As you may remember from one of my previous posts I am working on my product creation called "Email Power Machine".

My  "Email Power Machine" consists of a Professional 48-page ebook that reveals High-Quality and Up-to-Date information about Email Marketing. An ebook combined with 17 Professional mp4 videos, also available as Powerpoint Slides.
and the best part is that it will also be released with UNRESTRICTED PRIVATE LABEL RIGHTS!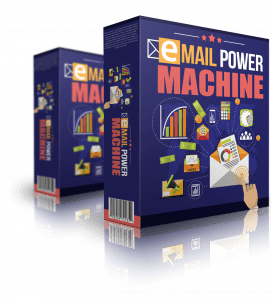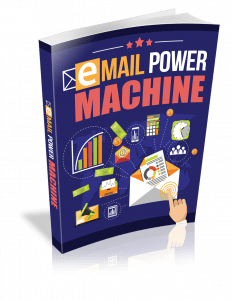 The process of product creation is 90% done and I am now working on the finishing touches,
Did I fail sometimes during this process, of course, I did. Did I suffer from the "Reality of Fear", Yes I did.

I would like to explain it to you a bit further.
The mistakes I made during the process taught me to see what I could learn from these mistakes and how to benefit from it.
I am brave enough to say that my English is a bit better than that of coach Louis van Gaal however, my English is not my first language.
And to be honest, there was a bit of fear, at first it felt a bit like a Barrier. 
BUT…
Luckily I am supported by 2 fantastic coaches!
Randy Smith and John Thornhill of Partnership to Success taught me to perfection how to deal with Failure.
Yes, English is not my first language.
However, Randy Smith told me: "Just say that English is not your first language and that you are open to suggestions. Problem solved". Or actually, it is not a problem but I thought it was a problem.
And Yes, It was in my mind that I wasn't making progress fast enough.
However, John Thornhill said to me during one of my weekly calls:
"Don't worry about time, just take the action you think you need, let it happen, ask questions directly if you want to know something. It's about working with me to create a 100% perfectly successful end product and not about who finishes the fastest. Problem solved". And yes indeed, here too it is actually not a problem but I thought it was a problem.
From Day 1 I haven't had one second of regret that I started the Partnership to Success program. And yes the completion of the first product creation is coming soon. So of course my Launch Date is getting closer and closer as well.
Keep following me because you are going to hear a lot from me in the future on this blog www.marcelvandekerkhof.com and www.emailpowermachine.com
And Hey, If you think about starting an Internet Business then get into the Partnership to Success program by clicking HERE.
I personally guarantee that this will be the best choice of your life. You can even hold me accountable for that!
(P.S).
(Please, Don't forget to read my P.S)!!!
Hopefully, you enjoyed my post, and please don't hesitate to reply or offer suggestions.
Be sure that every comment makes me happy!
Regards,
(P.S.)
Take action, Reply to this post and ask for a Free live call with me Personally. During this Call, I explain exactly how you can benefit tremendously from the Partnership to Success Program. No obligation, No Pitch, Nothing to lose!
((But be aware English is not my first language(lol))