FOCUS and GOAL: I DID IT-!
Nine weeks ago before the Half Marathon in Eindhoven(The Netherlands), I accidentally spoke to my cousin Remy and he told me that he was going to run this particular Half Marathon
on October 10, 2021.
As a frequent runner, I was immediately triggered by it. However, a half marathon is 21.1 kilometers! and I immediately realized that this was something I still needed to train thoroughly for.
Good preparation for a half marathon usually requires at least 12 weeks of training. But then again, I only had a mere nine weeks to go before the half marathon.
The Eindhoven Marathon is one of the largest two-day running events in the Netherlands with over 18,000 participants on different distances and up to 200,000 visitors. It is also known for its fast tracks(https://www.marathoneindhoven.nl/).
I was even more motivated to run with my cousin because just over a week after the marathon he would be leaving for Bolivia again for an indefinite period. Bolivia has become his second home country. So I also saw preparing and running this half marathon with him as a kind of farewell tour.
So yes after thinking about it for a few days there were more than enough arguments gathered, I jumped into the deep end and decided to go for it.
After some searching, I found an 8-week training schedule and focused on it for 200%. In other words, FOCUS on my training to run the 21.1 km within a reasonable time.
Eight weeks of intensive training three times a week: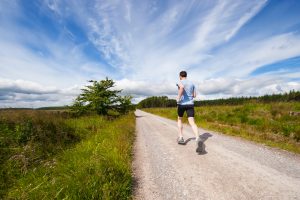 – Interval Training: for example 10 times 2 minutes running in a high tempo with each time 1-minute break in between.
– Long-Distance runs: in other words, long distances at a constant reasonably low pace, 10-15-20 km

– Tempo Training: longer distances, 5-10-12 km at a reasonably high pace.
Did it all happen automatically, of course not, as it happens in life I had ups and downs in the journey towards it.
If I did not achieve a certain training, I used the Power of My Positive Mindset to take advantage of that, to be able to use that experience again for my subsequent training.
My focus was every time on the next training with, as said, my goal to run the 21.1 km on October 10, 2021, within a reasonable time.
Initially, I had focused on a running time of under two hours but after four weeks of intensive training, I realized that, given the short preparation time, this was too ambitious for me and therefore I adjusted my goal of the time to run to around 2 hours and 20 minutes.
I did not mind at all that I had to adjust my Goal during this journey. Why ?…well I know that it is important that you keep facing reality in all circumstances. If you realize that something is not feasible, it is important that you, without losing sight of the challenge, adjust your goals to reasonable limits.

The other way around of course, if you realize that you are going faster than you thought then you should adjust your goals upwards.
October 10, 2021: The Day of Truth.
Now we will see what my focus on 8 weeks of training has delivered.
In other words:
– Focus: 8 weeks of training
– Goal: Run 21.1 kilometers in 2 hours and 20 minutes.
What happened:
I ran a time of 2 hours 22 minutes and 18 seconds.
Holy Moley almost Exactly the Time I had focused on and that too in a reasonably easy way.
So Yes, Goal Achieved: I DID IT!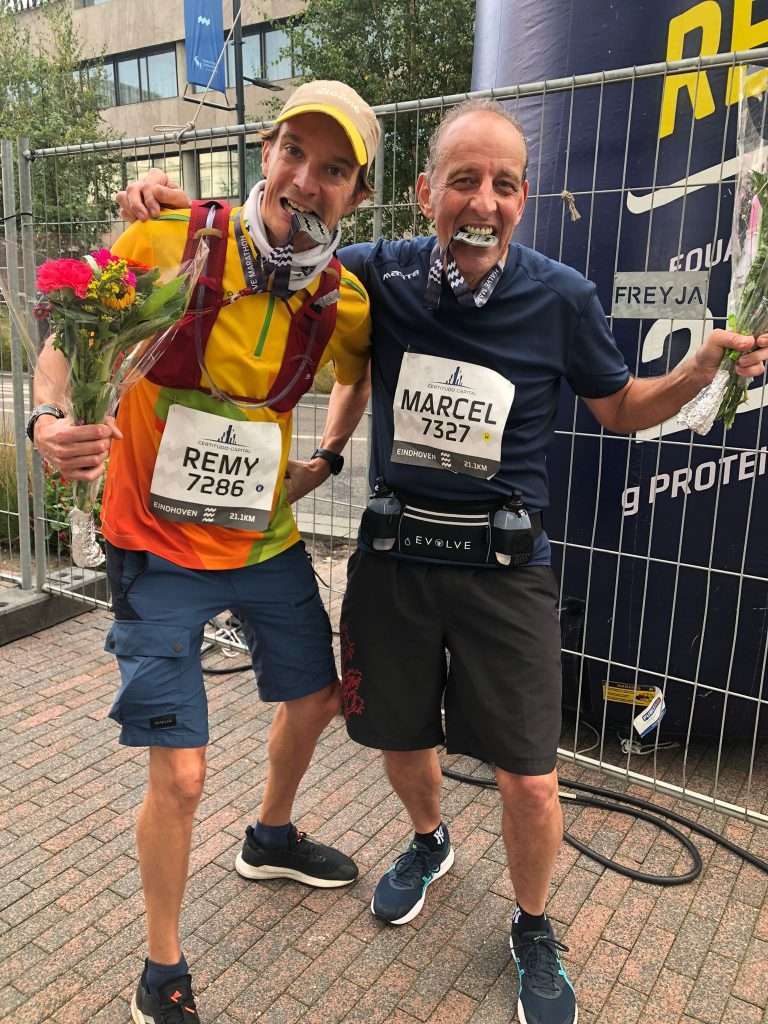 My Cousin Remy achieved his Goal as well! He ran a time of 1 hour 49 minutes and 53 sec. which is very fast, respect!
From here I like to make a move to my Partnership to Success program from John Thornhill, Why?… Because of my Focus and Goals as I set them in my Running Sport, I also apply them to my Business Model.
Just like in searching for a suitable training program for my half marathon, I also searched for a suitable coaching program for my Internet Marketing business.
After I found the ultimate coaching program I focus 200% on it to bring my digital products to the market. Because this is what it is all about.
And the Great News is that my Goal is almost achieved!!
Soon you are going to experience the results of my Unique and Very Valuable Product called:
So keep following my latest updates here on my blog.
Throughout the journey of creating my first digital product, I have also sometimes adjusted my goals up or down.
That's just part of the process. Just like I did during my training for the half marathon, I always face reality and adjust goals where necessary without avoiding the challenge.
So of course also in Business Focus and Goal: I DID IT!
I dare confidently state that if you want to achieve something in the field of Internet Marketing and simultaneously build a decent income then Please press this BUTTON for a Webinar of John Thornhill.
So enough for today and if you have any questions let me know, usually, I respond within 24 hours.
Regards,
Oh yeah, just one more thing,
Don't worry the Webinar from John Thornhill is completely free!