In this very first detailed blog post, I would like to tell you about one of my hobbies and how I think you can easily relate it to basically anything like Online Marketing Business for example.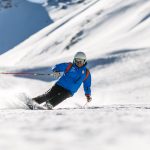 About my ski experience
I am a real ski fanatic. The snow, the atmosphere, après ski I love it very much. When you start skiing you need at least a few beginner's lessons. If you want you can leave it at those few lessons. But to be honest, that's not for me. When I like something, I passionately go for the top. I don't like mediocrity. So I didn't leave it at a few ski lessons but invested in continuous training and did so with great pleasure. Under the guidance of a private instructor, called my mentor, I got to a higher level step by step. Sometimes I made small steps, sometimes I suddenly made a very big step. The most important keywords for me are focus, passion, commitment. The result is that I now ski down the steepest slopes with ease. It takes almost no effort anymore. It is pure enjoyment at the highest level (literally and figuratively).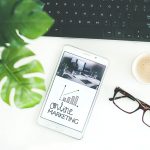 Internet Marketing
I think you can actually use the above-mentioned keywords for anything. Focus, passion and commitment give you the greatest chance of success. And you need a mentor you can trust. A mentor who gives you a positive critical back-up. After a long search, I recently began my Online Marketing journey with my mentors John Thornhill and Randy Smith of Partnership to Success. With every step I take, I get more and more enthusiastic. Clear explanations, logical structure of the program, and great support. Partnership to Success is the ultimate opportunity to successfully start your online marketing. Click here to get started.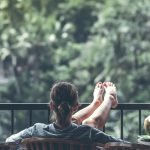 No get rich quick scheme
Of course, you have to put in the time. It's not a matter of signing up, laying back, and counting your money.
On the contrary. It's the same as I mentioned above about my skiing experiences. Commit yourself with passion and you will be richly rewarded.
I hope I have made a positive contribution with this article and feel free to comment below. I really appreciate that.
Kind regards,
(English is not my first language so please also correct my writing errors if necessary)
P.S.
Don't forget to check out Partnership to Success HERE.
You won't regret it!