What does Focus mean?
Focus can mean anything. For example, "Ford Focus" is a car model. Or "Focus" was a Dutch band from the 1970s.
But that's not what we're talking about here. This is about Focus when you set up a business. An online business for example. Then it is of absolute importance that you focus on what you want to set up and not be distracted by all kinds of other Shiny Objects. In this context, focus means ATTENTION and also CONCENTRATION.
Focus is very important because it is the gateway to all thinking: Without good focus, all aspects of your ability to think will Suffer. Here's a simple reality: if you can't focus effectively, you can't think effectively.
With Focus, you achieve, among other things:
– More control over your mind
– More inner peace
– You work considerably more efficiently
– You make fewer mistakes because you are concentrated
– It sharpens your intuition
– You see results faster
– Decision-making is easier.
– You free your mind of annoying distractions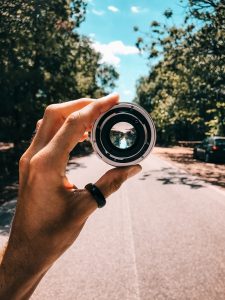 The Pitfalls of Not Being Focused
If you get distracted every time by hip-hopping from one product or item to another, it's an almost 100% guarantee of failure. You do everything a little but you don't finish anything. In other words: Lost Energy.
As a Partnership to Success member, I spoke with International Top Internet Marketer Steven Alvey from "Warlord Entrepreneur " about creating my first product and planned to release my product at a later date. He taught me the following very wise lesson:
"Tune out EVERYTHING Else besides Partnership to Success (in your business life, I mean).  You WILL fail if you get distracted by Shiny Objects.  Any cool business ideas you have, I'm sure they are great but set them aside until AFTER your first launch.  Please believe me when I tell you EVERYTHING changes after that first launch. Get that first launch and that first buyers list, THEN mess with your other cool ideas".(Thanks to Steven Alvey)
And Steven Alvey is the person who can know this, he followed John Thornhill's Partnership to Success program in 2016, applied what he learned in practice, and built in no time a VERY successful 7 figure Online Business.
Be focused and passionate and be willing to put in the time and energy. If you surround yourself with the right people (about which I will tell you more later) success is almost guaranteed.
Why are these Tennis Players Roger Federer and Rafael Nadal so successful?
Roger Federer is a professional tennis player from Switzerland, who is considered one of the best male tennis players in history. From 2004 to 2007, Federer dominated men's singles tennis.

Born: August 8, 1981 (age 39), Basel, Switzerland
Grand slam tournaments won (singles): 20
ATP Finals: Wins (2003, 2004, 2006, 2007, 2010, 2011)
Total prize money: 129,946,683 US dollars!
Roger Federer has talent. But talent alone is not enough. He has the exceptional ability to focus completely on one thing and that is the game of tennis. His inner game(his mind) is completely focused on mastering the game of tennis to perfection. That has to do with focus, focus, and more focus. He is not distracted by anything and has one goal in mind and that is to win.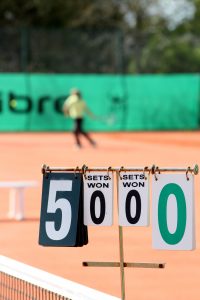 According to the Association of Tennis Professionals, Rafael Nadal Parera is a Spanish tennis player who is I believe the current number 2 in the world. He owes his nickname, The Gravel King, to his successes on this surface.
Born: June 3, 1986 (age 34), Manacor, Spain
Grand slam tournaments won (singles): 20
Total prize money 124,111,811 US dollars
Nadal has won 35 ATP Masters 1000 titles and reached 51 finals and a record 74 semifinals. Because of his many accomplishments and his career-winning record (60%) against Roger Federer, Rafael Nadal is considered by some sports analysts and players to be the greatest male tennis player of all time.
Rafael Nadal is a totally different tennis player than Roger Federer. Perhaps he has a little less technical talent than Federer. Yet he is considered by some analysts to be the greatest tennis player of all time. How do you achieve this? He does the same as Roger Federer but in a way that best suits him as a person. In other words, focus, focus, and more focus. He also doesn't let anything or anyone distract him and his mind is 200 percent concentrated to win.
These 2 tennis players master exactly how to focus optimally for success. You can see in some matches that they come into the game at an almost impossible disadvantage but then manage to turn that to their advantage and still go away with the victory. How is that possible? Again focus, focus, and more focus, and above all Keep Believing in the Victory. You need to have a "Giving Up is Never an Option" mindset.
What the Heck does this have to do with Internet Marketing?
If you want to have the greatest chance of success then focus is the most important thing. That includes any sport or business whether it's tennis, soccer, or Internet Marketing. It doesn't matter.
Internet Marketing is business…Big Business. If you surround yourself with the right people, focus on the right coaching program and passionately put your time and energy into it and have the "Giving Up is Never an Option" mindset that almost assures success.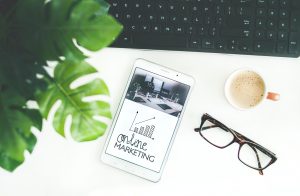 So, Marcel… nicely spoken but how do you deal with a coach?
Well, it's about NOT following this coach Blindly but it's about figuring out together how best to do things. Add to that the fact that together you create a state of relaxed concentration(focus) that lifts you to the peaks of your performance.
Yes, but wait… How do I find the very best coach who is going to get the very best out of me to bring my online business to success? I don't know where to start at all.
No worries I found that for you. This work has already been done for you. It took me years to gather the right people of integrity around me. I want to save you that time.
Now it is your turn and therefore take action by clicking HERE

Why? Because John Thornhill, Randy Smith, and the successful Partnership to Success members are the perfect start and together they are going to help you to successfully start your Online Business. No more 9 to 5 job!

Together we will travel a path on how best to do things by following the 60-day Partnership to Success program step by step. Yes, you heard right it is a 60-day program that will lead you to success.
I hope from the bottom of my heart that this has been an educational article for everyone and I look forward to any honest comments. I really appreciate that.
Kind regards,
P.S. Don't forget to do what you have to, don't dwell on it because to dwell is to move backward so grab your opportunity HERE